SOME OF OUR BEST SERVICES
HYDROBLASTING HIGH-PRESSURE 3100bar
Hydroblasting method allows an experienced technician not only to wash, but to cut as well, a laminate of 25 cm thick.
Using hydroblasting we can deduct salts, rusts and various microorganisms which have been created or stuck, from the ship and other construction's surfaces.
An additional advantage of hydro blasting method, contrasting with the others, is the ability to reduce the residues and achieve lower environmental effects.
Hydroblasting method is suggested especially for the preparation of the cleaning internal and external metallic and other surfaces.
Regarding the preparation and cleaning of surfaces, N. HILIOS LTD uses specialized hydro blasting technical equipment, made in the best factories, having the unique innovative ability to wok from low pressure of 250 bar up to extremely high pressure of 3.000 bar.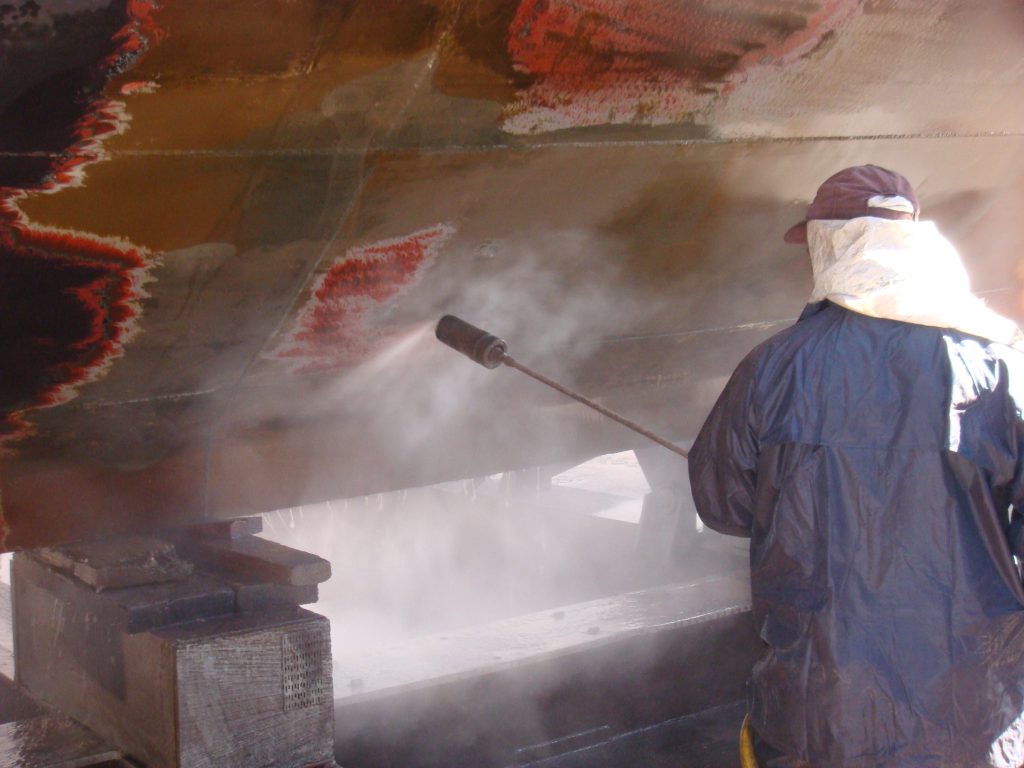 Our long technical experience in the yacht's cleaning and maintenance sector, allow us to implement our ultimate knowledge using the proper methods of cleaning and maintenance, especially made for the luxurious and expensive materials, of high quality and specific standards of yachts.
Long life and impressive appearance are the main reasons that is important to maintain the picture of the yacht as it was when it had just built, internal and external.
Special works that can be applied in yachts are the follow:
Deck cleaning
Side surfaces above the waterline
Cleaning of the vessel's reefs and remove the fade paint and corrosion / cleaning of seaweed sand oysters by special diving team
Reefs cleaning using diving works as well.
Internal And External Cleaning Of The Pipes.
Residue Cleaning Of Tanks
Fuel Tanks' cleaning
Ballast Tank cleaning.
Internal and external piping cleaning
Biological wastewater cleaning
Turtles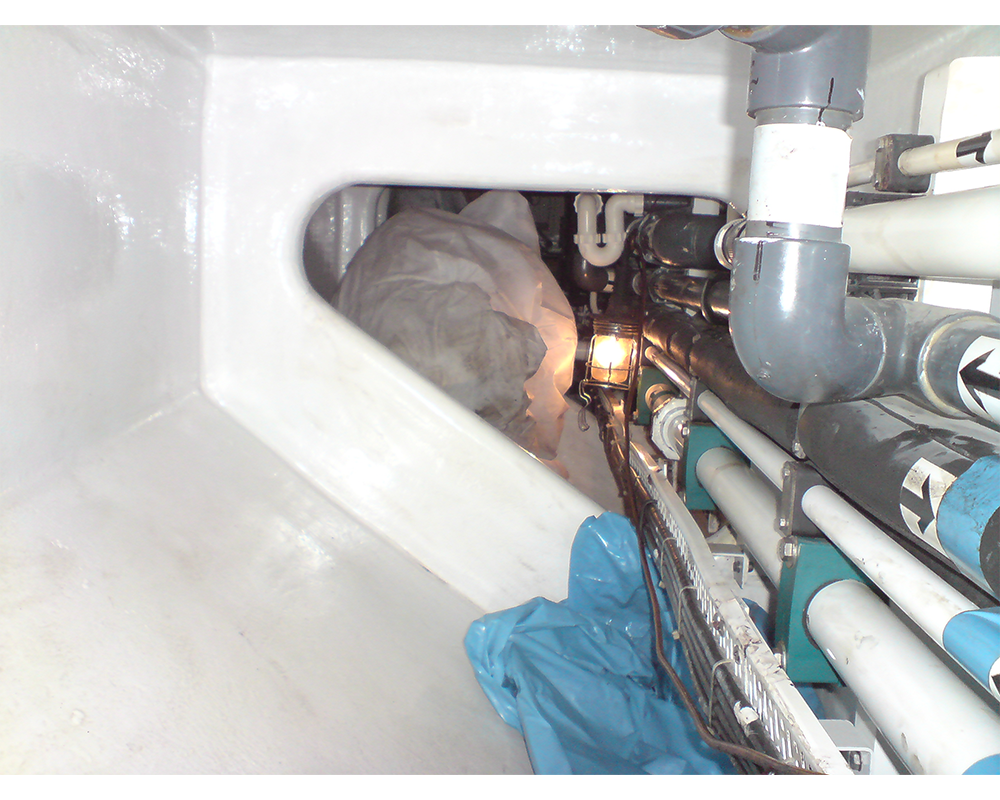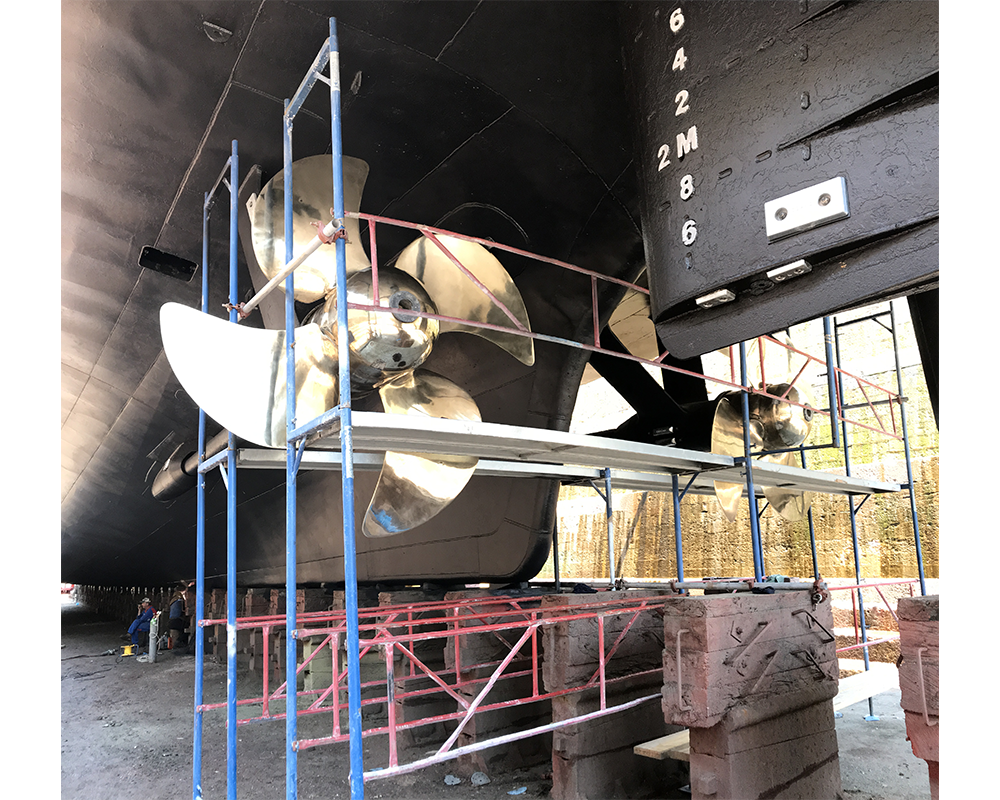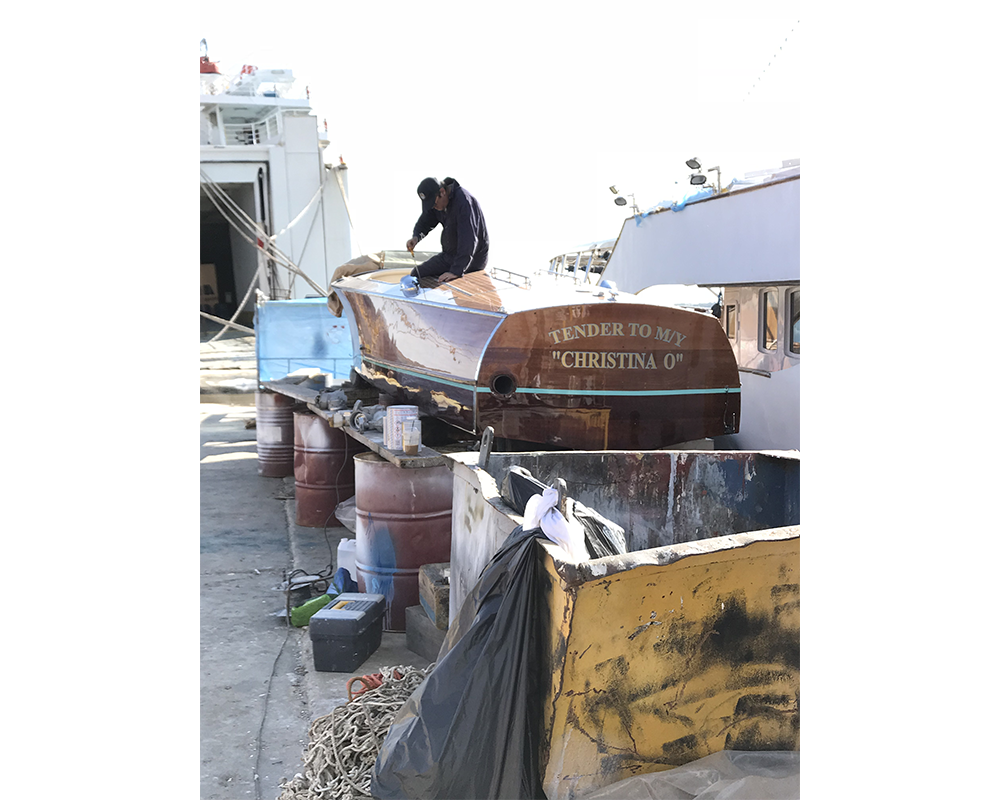 HELLENIC & N.A.T.O. ARM FORCES
HILIOS LTD is one of the most reliable companies in ship repairs sector. It can be verified by its exclusive and long term cooperation with the Greek public sector such as Hellenic Navy, Hellenic Air Forces, Arm Forces ad N.A.T.O. Arm Forces
Specific works that can be executed in War Ships are as follow:
Sandblasting
Hydro blasting
Painting of internal spaces
Painting of closed spaces
Tank cleaning
Internal and external cleaning of the pipes.
Residues cleaning Of Tanks
Fuel Tanks' cleaning
Ballast Tank cleaning.
Cleaning And Maintenance Of Torpedo Pipes Of the submarines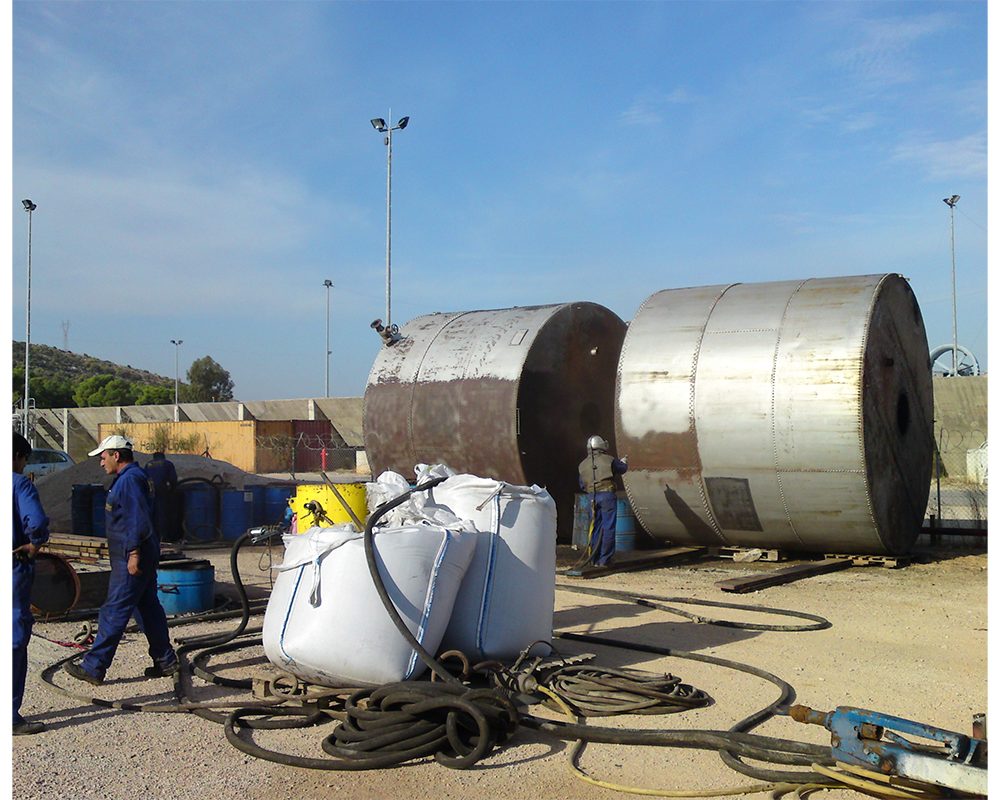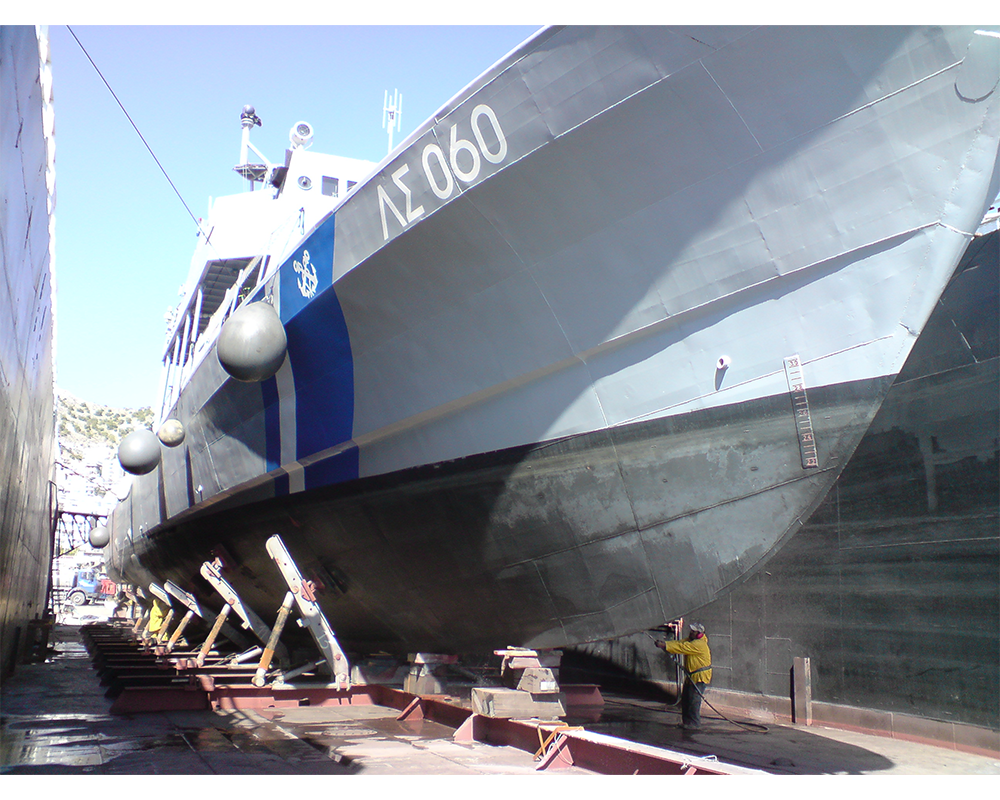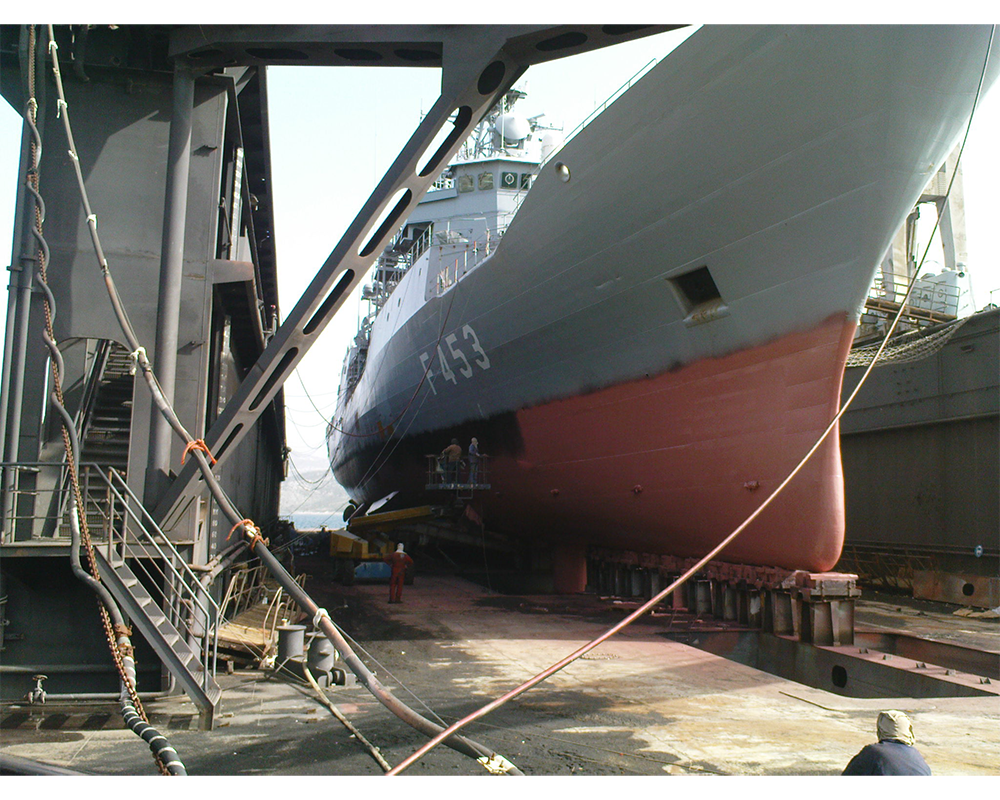 N.HILIOS LTD covers all the spectrum of services apart the marine sector, in every nature of technical works in land facilities like:
Mining platforms
Bridges / metallic constructions
Cleaning of buildings and external spaces
Cleaning of Industrial facilities external
Industrial cleanings
Decontaminations
Tank cleaning
Scaffolding
Decolorization and building painting
Building restorations and refurbishing
Cleaning of monuments and sculptures.